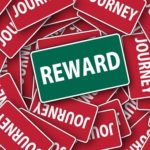 Managing a Loyalty Program can be daunting.  Keeping data complete and updated can be a monumental task.
Working with your web-based database, or a customized local database, DMSI is proficient at data entry, updating, reporting, and customer service.  We can also assist your guests/patrons with questions, demographic changes, lost materials, missed visits, and program benefits.  Whether electronic or paper programs, we have a support program available for you.
Your marketing efforts can only be successful if you have the most current contact and activity records associated with your customers.  Get the Facts
We'll manage the data, while you market your business.  Ask us for references and/or contact us to discuss specifics regarding loyalty program support.
Right before the threat of losing their business, DMSI assisted a retail company with a loyalty program. Even with a very elementary program, we were able to boost sales and get them back in the black.