With a focus on accuracy and efficiency, DMSI provides quality data entry services, to meet your individual needs, with 99% accuracy.
All data entry work is completed in the USA by our own employees, while maintaining strict confidentiality of your printed and/or electronic data.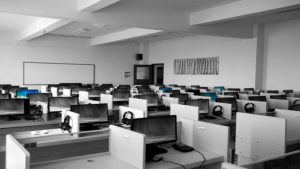 We accept hard-copy forms or records, spreadsheets, as well as data transfer, to complete the task. Your data will be returned to you in the format of your choosing, i.e. paper report, spreadsheet, text file, etc.
Short term, long term…matters not to us. Your satisfaction is paramount.
Contact us to find out how we can accommodate all of your data entry needs.
We've entered thousands of records for State agencies, and we've assisted smaller businesses with that "200-person" list that just needs a digital format. Data entry is data entry…no job is too small.