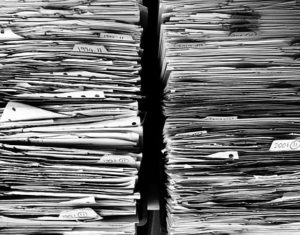 If you see mounds of paper everywhere you look, you've come to the right place. DMSI will provide you with a data reduction program that is tailored just for you.
With integrity and confidentially, we will decrease your anxiety by turning your papers/surveys into concise reports that summarize numbers, text, or whatever is important to you.
Our seasoned staff is eager to sit down with you to discuss your needs with survey tabulation, data reduction, and proofing, in an effort to produce your anticipated results.
Contact us to see how we can assist with all your tabulation needs.
As subcontractor to a large training company, DMSI provided this company the necessary, eleventh-hour, survey tabulation that salvaged a State Government contract.